Your practice may use Patient Rewards Hub to notify you of upcoming appointments. If you receive a notification regarding an appointment, you can login and click the "Appointments" on the left.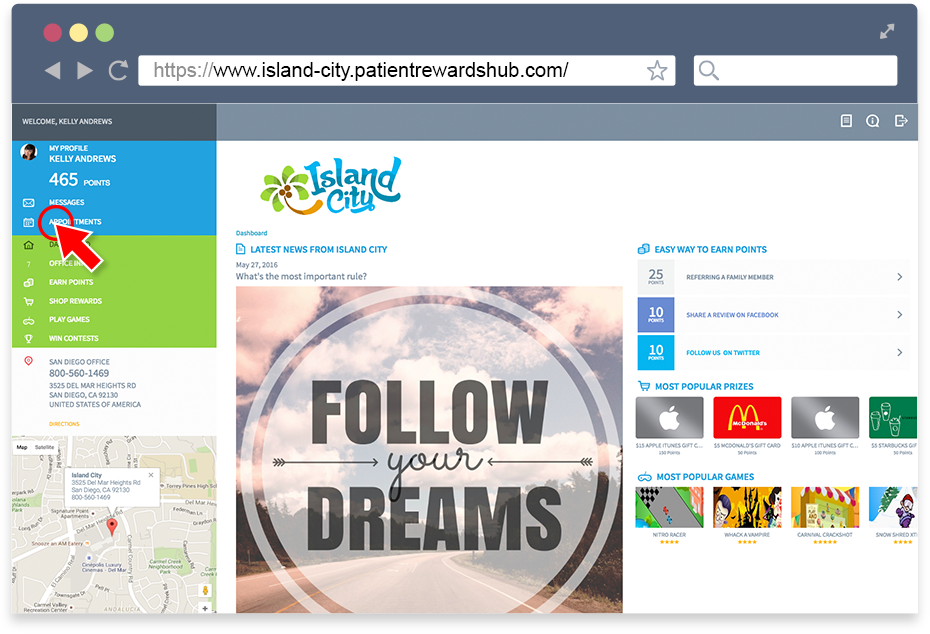 This page will display any upcoming appointments or recalls (highlighted in green) you have scheduled with your practice.
Click the yellow "Confirm" button to notify the practice that you will be able to make the appointment listed.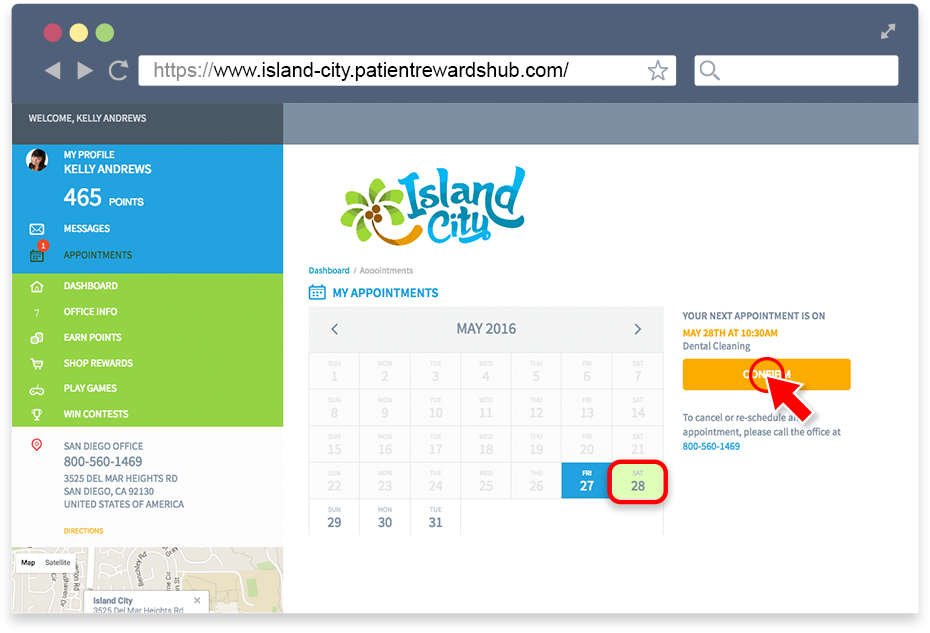 **Note** If the appointment is scheduled incorrectly, or you cannot make it, call your practice as soon as possible to reschedule.
Appointment Confirmed!
When you click "Confirm," a check mark will appear next to word "Confirmed," indicating that you successfully reserved your appointment time at your office.