If you're looking for the Toothbrushing Chart, the School Invitation or other documents that your practice provides, simply click on the "Document" button at the top right to jump to the Documents page.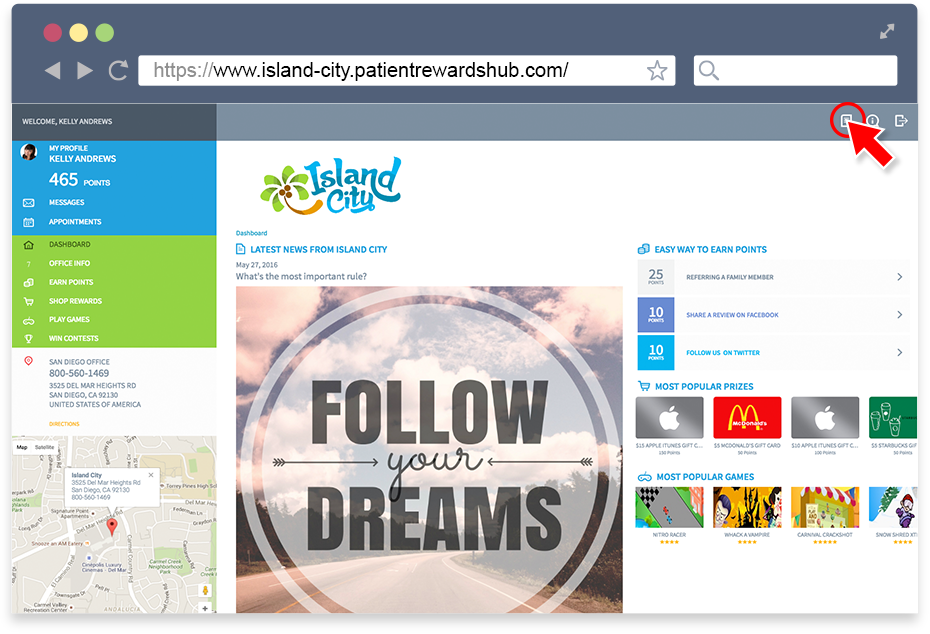 This page showcases all the files your doctor has uploaded, as well as instructions on the right for how to download them.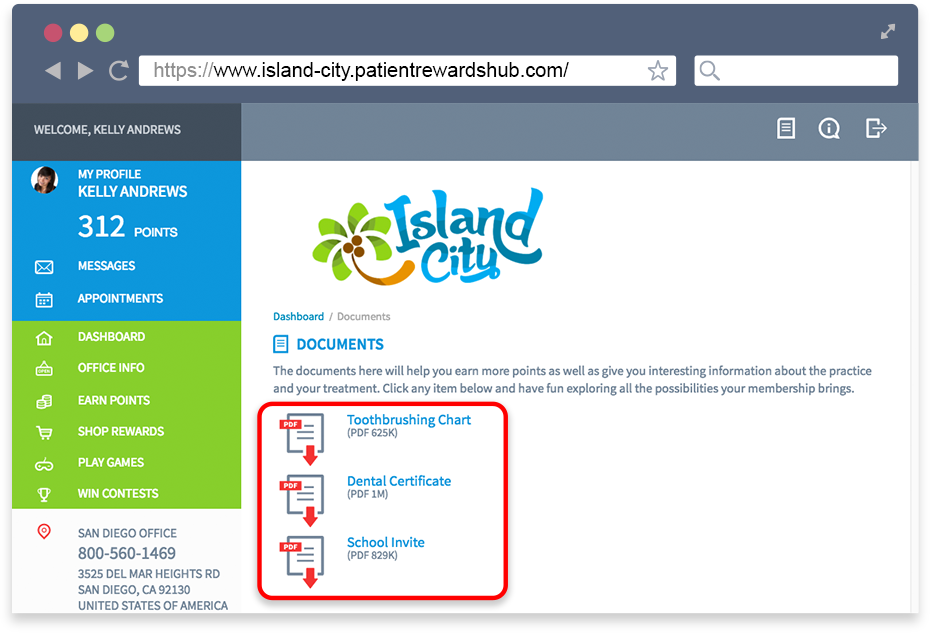 **Note** Specific instructions on how to use each document are provided in the documents themselves, or will be given to you in-person during your appointment.