To see all the rewards you can get points for, start by clicking on the Coins icon on your homepage.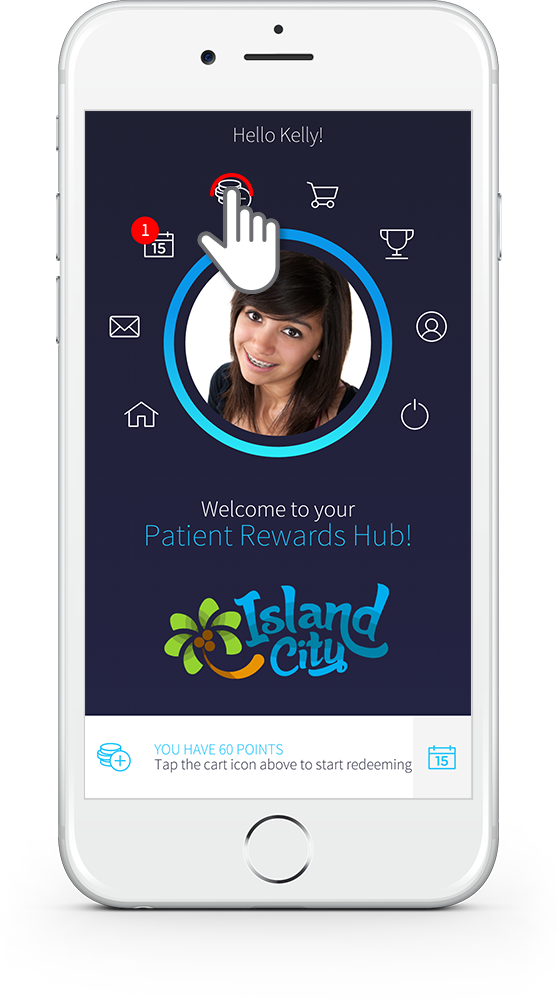 Click on the "Reward Menu" button.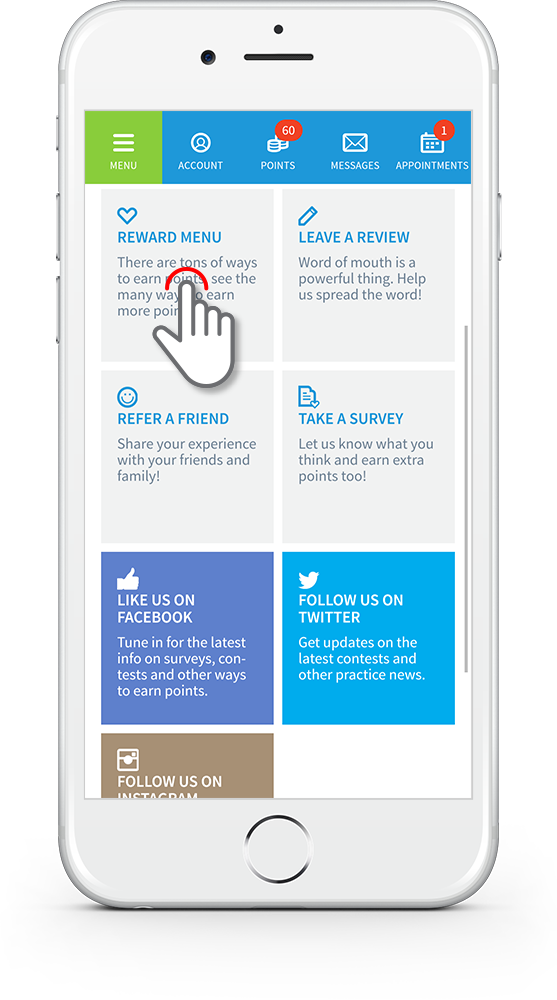 Here, you can see a master list of items for which your practice awards points, some of which may include:
Being on time for your appointment
Maintaining good oral hygiene
Having a good report card
Liking or following the practice on Facebook or Twitter
Referring your friends!
Simply swipe up to scroll through the entire list.