Participating in contests is a fun, exciting way to earn points!
You can jump to the contest page by clicking on the trophy icon on the home screen.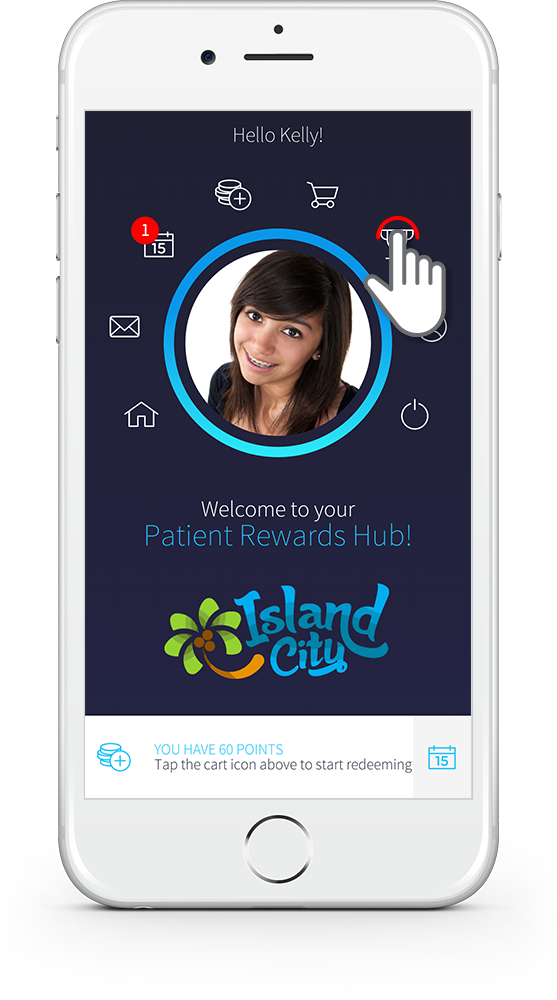 If your practice is currently running a contest, you will see a poster of the contest appear. You can click on the poster to start the contest!