Referring a friend only takes four fast steps!
If you're having fun using Patient Rewards Hub, why not tell your friends about it?
Click on "Coins" icon at the top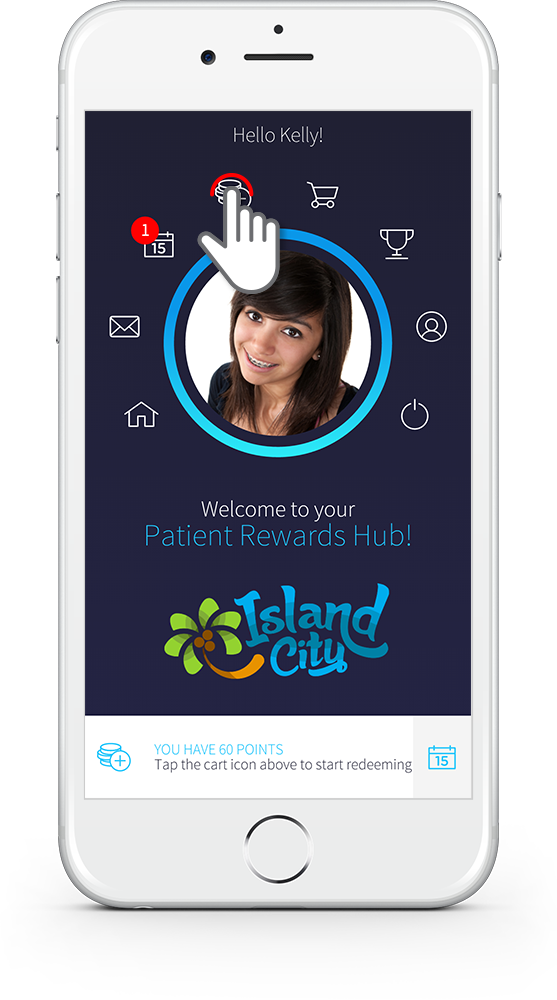 Click on "Refer a Friend"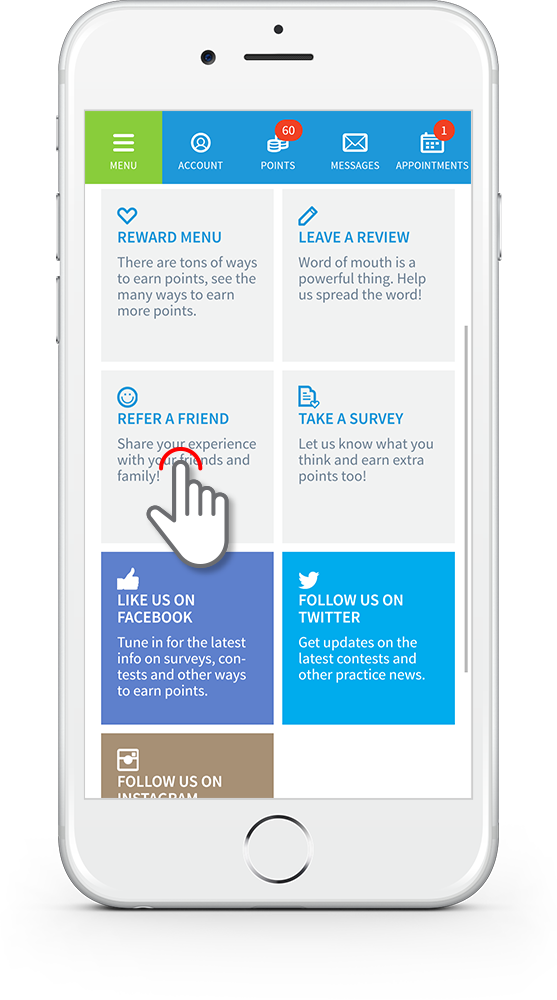 Choose how you would like to refer your friend
To refer a ton of people quickly

, click the "Google" or "Yahoo" buttons to import your email contacts.

To refer only one or a few people

, use the "Send a Message to a Friend" option.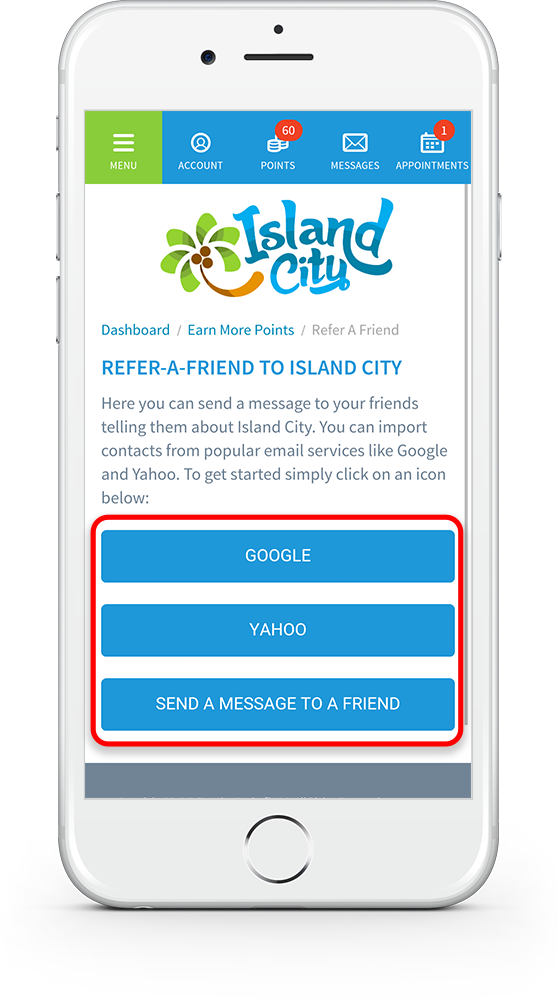 Fill out the fields provided and click "Send Message"