Following your practice on Instagram only takes two quick steps!
First, click on "Earn Points" to jump to your reward menu.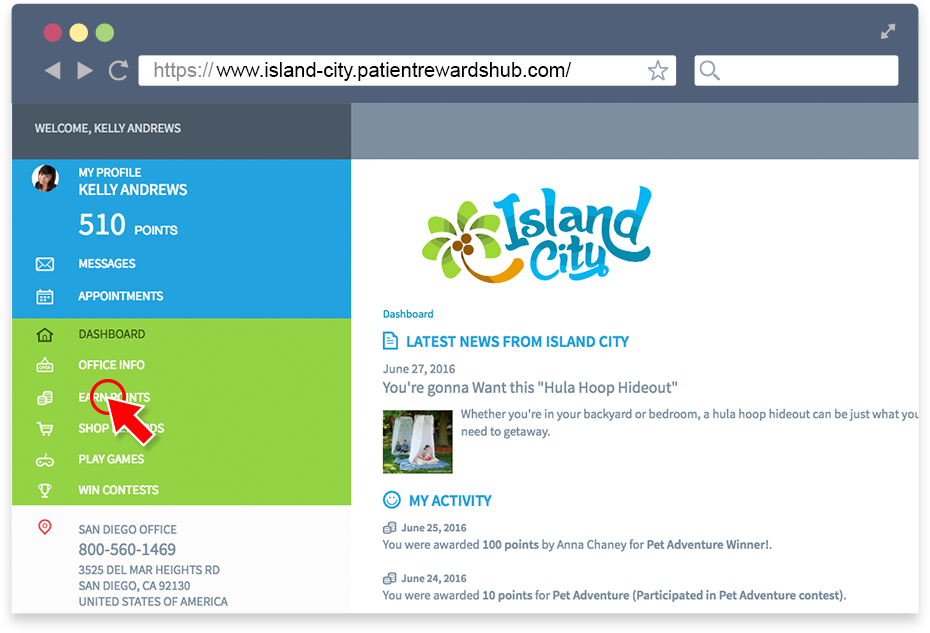 Next, click on the "Follow Us on Instagram" button.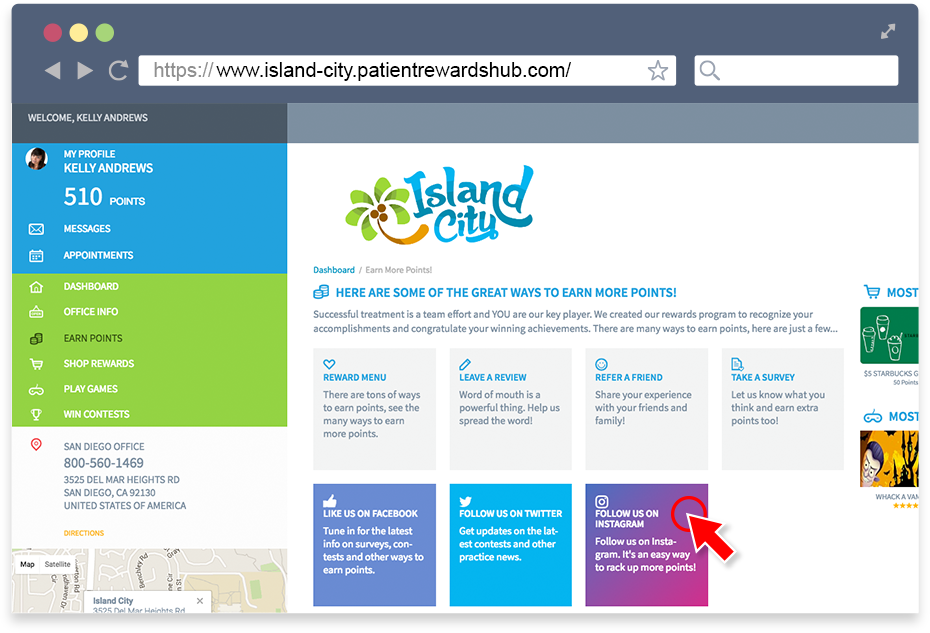 Click on the top button to jump to Instagram.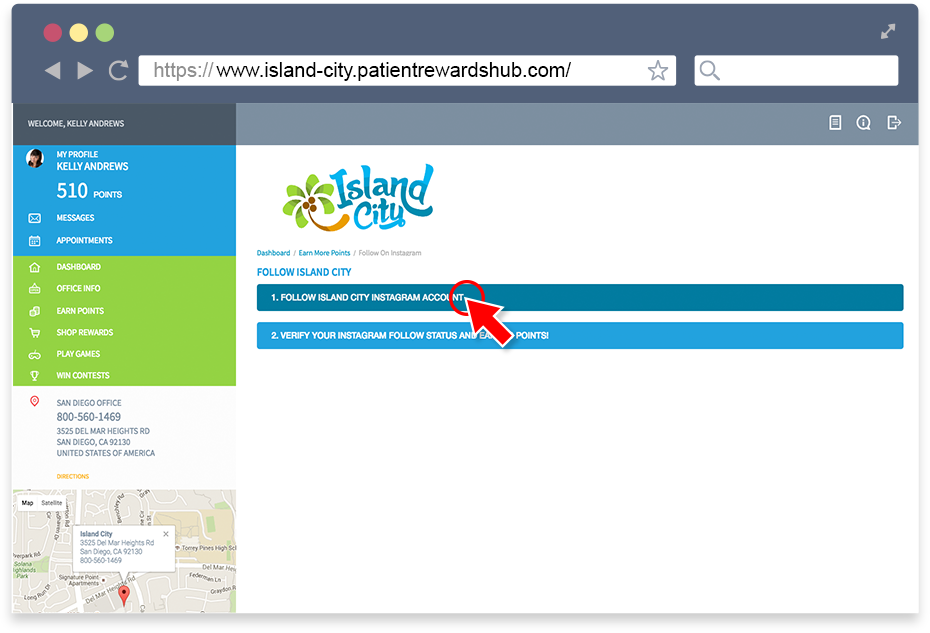 Click the "Follow" button. If you are not currently logged into your account, a pop-up will appear asking you to login.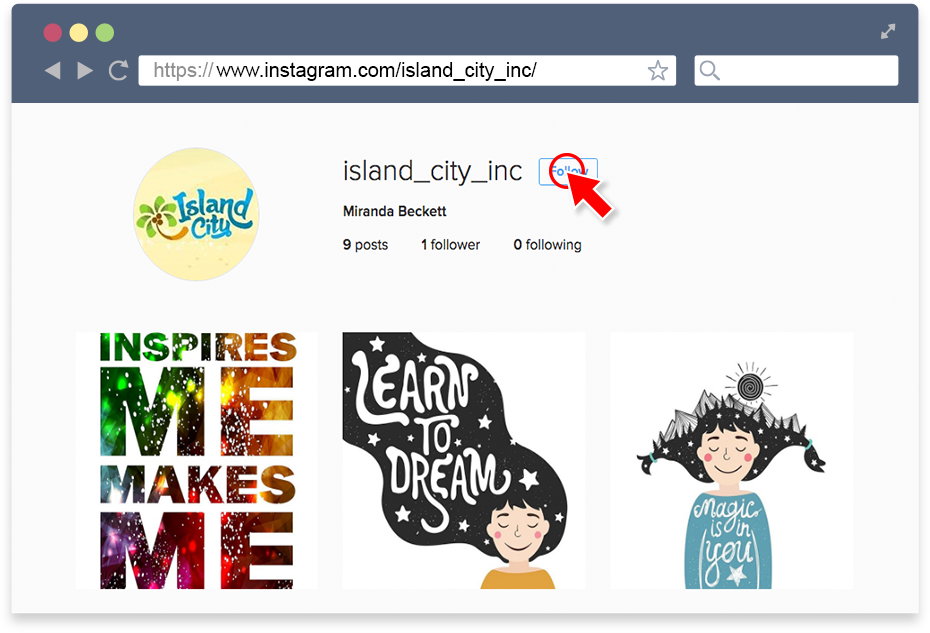 Once that's done, return to the Hub to click the second button and verify that you have "Followed" the practice.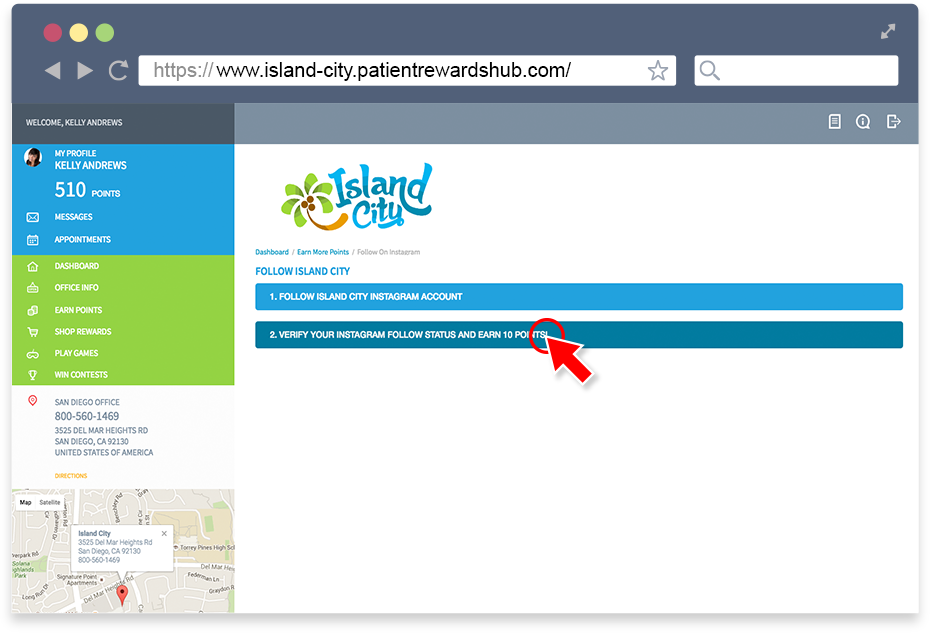 As soon as this step is complete, points will be awarded to your account!