If you need to update your profile information, photo, or notification settings, just log in to your Patient Rewards Hub account and click the My Profile link in the upper left corner of the page.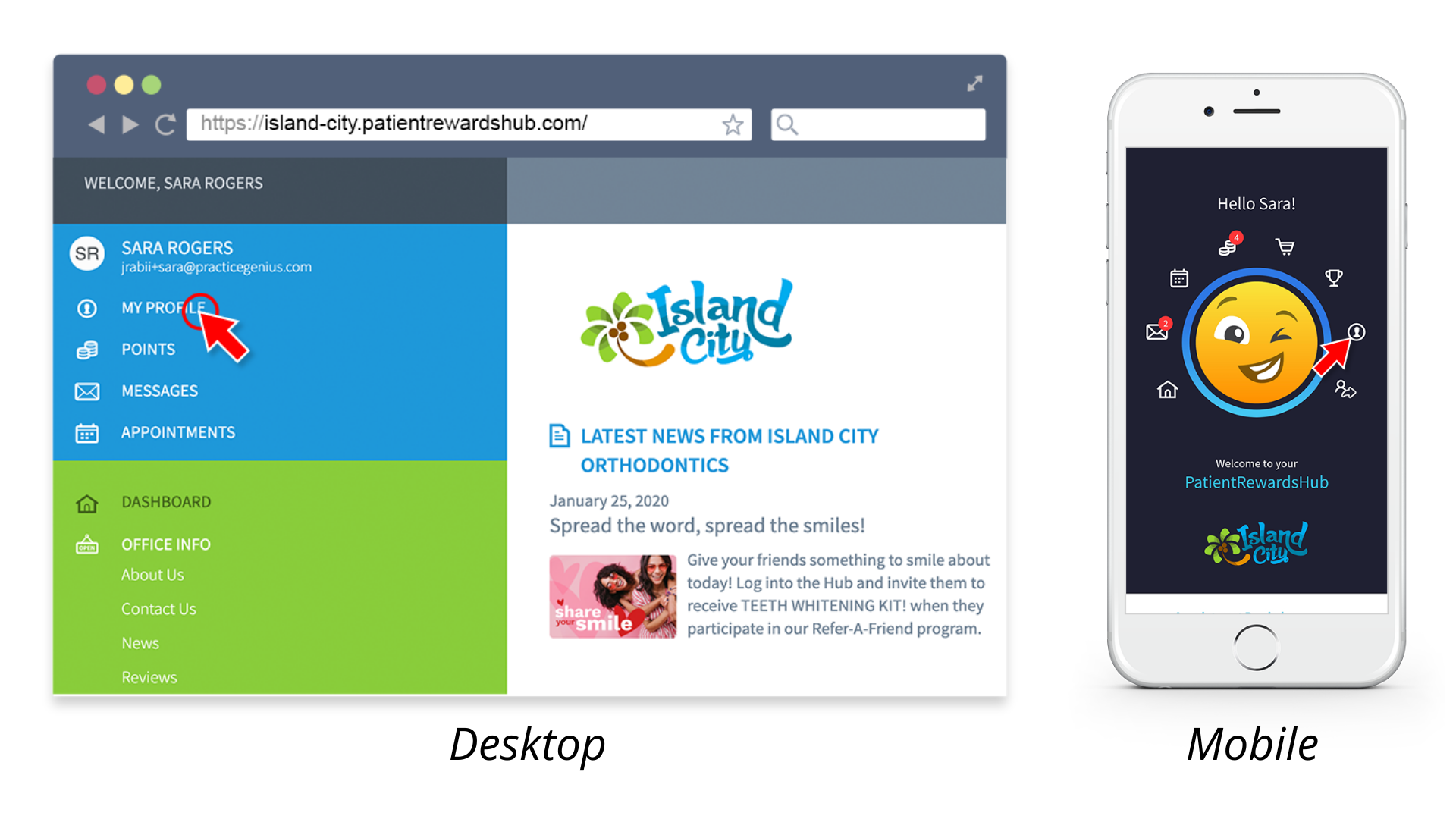 This will take you straight to your profile page. Here, you can view the personal information currently on your account by clicking the Personal Info bar.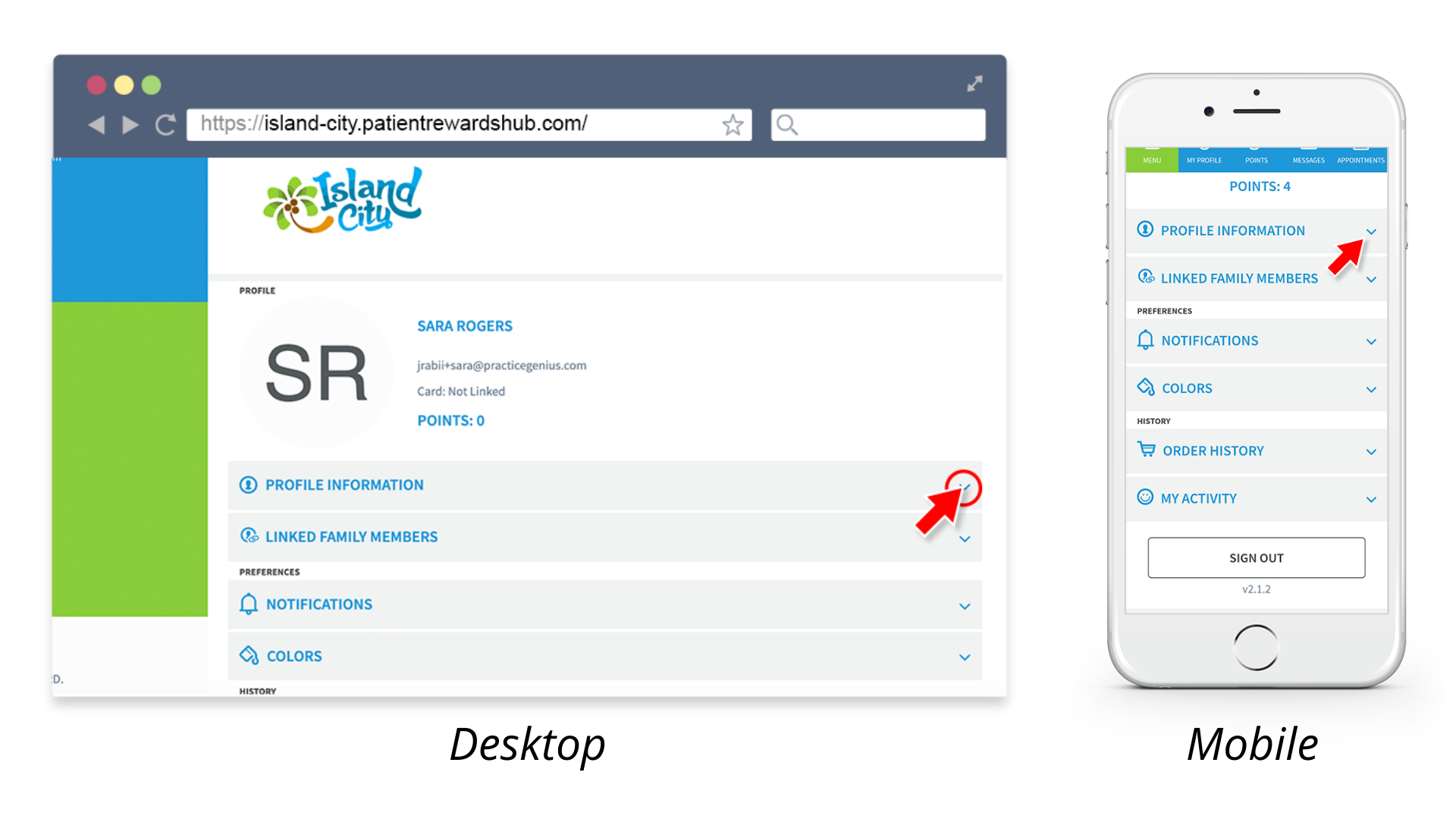 Click the Add or Edit buttons to add new information or edit the information you see.
Be sure to click Save after each update.